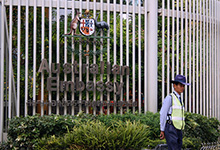 GENERAL OPENING HOURS: 0830 - 1630 hrs daily (Monday to Friday
Consular and Passport Services for Australian Citizens: 0830 - 1600 hrs (Monday to Friday).
Phone : +66 2 344 6300 Facsimile: +66 2 344 6593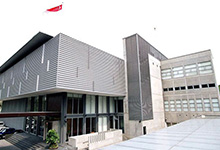 Operational Hours: Monday to Friday: 9.00 am - 12 noon and 1.00 pm - 5.00 pm
Saturday, Sunday and Public Holiday: Closed
Tel: 001-66-(2) 286-2111 (during office hours)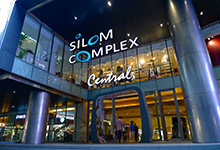 SILOM COMPLEX SHOPPING CENTRE
Silom Complex is a modern office building and the only shopping centre on Silom Road. The 31 storeys building locates on 7 Rai land (approximately 11,200 square meters); and has been running the business since 1993. For the entire period, there are many leading firms both Thai and international to be interested in the prime location of Silom Complex.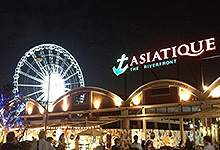 Bangkok's first and only large-scale riverside project combining shopping, dining, sightseeing, activities and events under one roof is a new attraction that became an overnight sensation. Besides its poetic location and outdoor walkways, its strong cultural conceptualization sets it apart from cookie-cutter malls. Embracing history, while deftly avoiding cultural clichés, Asiatique strikes an evocative and inspiring balance between generations-old tradition and today's global village.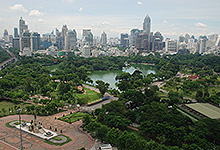 Is the biggest park in Bangkok's central business district and remains a favorite among local workers for early-evening aerobics. The park features a large central lake with paddle boats. A trip to the park can be combined with a visit to the noble and distinguished statue of King Rama VI.